RELEVANCE
Over the past decade, the European Union Member States have collaborated and exchanged experiences on functioning and reforming their social protection systems.
They have defined common objectives and agreed on indicators to orient their policies for social inclusion, healthcare reform and long-term care. The Memorandum of understanding on the Implementation of the EEA Financial Mechanism as stated in article 1.3.1 is based on the common values of respect for human dignity, freedom, democracy, equality, the rule of law and the respect for human rights, including the rights of persons belonging to minorities. The project contributes to the achievement of the Programme Objective Improved prevention and reduced inequalities in health, included in the Memorandum of Understanding on the Implementation of the EEA Financial Mechanism 2014-2021, Annex B, article 3 D.
The growing health inequalities within Member States underline close interactions between health inequalities and poverty, illustrated by: the differences between income groups in levels of health, activity restrictions due to illness and disability and life expectancy at birth.
Romanian health system deals with deaths of ill children with high life expectancy suffering from diseases that are treatable in normal circumstances. The records show a high number of children suffering from different types of cancer in Romania compared to other European countries. Annually approximately 400-500 new cases are registered at national level, and around 5000 children and teenagers are under cancer treatment in different evolutionary stages of the disease. The late diagnosis in advanced stages of the disease leads to a 50% chance of surviving in Romania. The late diagnosis is directly linked to the lack of adequate facilities of paediatric oncology centres and the lack of specialized personnel in modern diagnostic and treatment procedures. Last but not least, people without a decent economic status (rural, disadvantaged communities, etc.) have difficulty following a regular treatment cycle; and this is related to transportation, accommodation, lack of health insurance etc.
Children from Roma communities are almost permanently subject to multiple forms of discrimination by health care related to their cultural, ethnic and socio-economic background. These issues have to be solved through cultural education, communication and awareness programs. These issues will be part of the training programs of physicians in the field of oncology, with an additional aim that the information is spread out to the primary healthcare specialists – family doctors, social workers, and later on to the Roma population, through programs for social inclusion of minority populations.
In order to be able to treat the malignancies of children it is mandatory to urgently equip and modernize paediatric oncology and haematology centre in Cluj-Napoca, which is one of the main hospitals treating children with cancer from all parts of the country. The project involves also 3 other hospitals from different regions of the country, which will benefit from training of medical doctors in implementing a national set of guidelines which will be created within the project.
This project aims to increase medical care in these centres through preparation and training sessions of personnel involved in treating these diseases. The number of specialized physicians working in the field of paediatric haematology and oncology in Romania is very low because this subspecialty was abolished in Romania 10 years ago. The only training program for specialists developed during this period was the one implemented through the project 8, "Improvement of Paediatric Haematology and Paediatric Oncology Services in Romania by Acquisition of Goods, Services and Specialized Works"- RO 19-Public Health Initiatives – Norway Grants 2009-2014.
In accordance with the National Health Strategy 2014-2021, the main goal of the project is to improve the access to health care services, and thereby contribute to improve the health status of the Romanian population, having as basic principles equitable access to essential services, cost-effectiveness and substantiation on evidence, optimization of health services, with emphasis on services and preventive interventions.
The survival rate and even the cured child cancers percentage have increased in Romania too, therefore that the number of survivors that require lifetime monitoring is continuously growing.
For these reasons, equipping the infrastructure of the Oncology Institute "Prof. Dr. I. Chiricuta" (which treats patients from all over the country) and the nationwide training of specialists in the field of Paediatric Haematology and Oncology and Radiotherapy is a priority for paediatric healthcare and also a necessity for implementing the European medical standards in Romania.
In developed countries, Paediatric Haematology and Oncology is a subspecialty that began to develop in 1960's. In order to harmonize the educational and training process for Paediatric Haematology and Oncology in Europe, a group of experts under the auspices of SIOP and EAP (European Academy of Paediatrics) have developed in year 2000 a European training program for paediatric haematology and oncology which sets the standard of knowledge and skills required to practice this subspecialty.
In Romania, the field of radiotherapy is undeveloped, due to lack of equipment and specialists. That's why, the training sessions proposed will be divided between radiotherapy, paediatric oncology and haematology. As described in the previous section, EEA Financial Mechanism 2014-2021 is the only funding source available at this moment in Romania for this type of intervention.
Radiotherapy involves the use of ionizing radiation in curative or palliative treatment of cancers in children, respectively the administration of a precise dose of radiation in a well-defined tumor volume with minimum side effects on the adjacent healthy tissues. The risk of late complications is a particularly serious challenge in pediatric radiotherapy: frequently, in the case of children we receive sustained therapeutic responses and long-term survival, so they are more prone to the risk of developing late-onset toxicities that are often more severe compared to adult radiotherapy, due to the fact that healthy tissues during the growing period are mostly radiosensitive. Thus, the national set of guidelines in treating children suffering from cancer to be created within the project will contribute to the development of the health system in Romania in onco-paediatric field, being in accordance with the objective of the funding program area European Public Health Challenges: Improved prevention and reduced inequalities in health.
The access to quality medical services and the right to life, represent fundamental human rights for every individual, no matter religion, ethnicity, place of residency, education or age, etc. Both access to quality medical services and survival rates of children with cancer are influenced by the preparedness of the medical staff to treat different types of affections using different types of treatment techniques. Also, at country level, the efficiency of the public health system is influenced by the way in which different institutions coordinate their efforts to respond to health needs of the population. Thus, the project involves organizing training sessions for physicians from Romanian hospitals involved who treat children with cancer using chemotherapy or irradiation. For assuring the unitary training of specialists, a common training program will be elaborated and designed by IOCN specialists in collaboration with the experts from the Norwegian Directorate of Health, based on the guidelines created in the project.
Radiotherapy, as an integral part of cancer treatment in children, requires highly specialized medical staff in this exceedingly sensitive area to benefit from actual rich knowledge of both radiotherapy and pediatric oncology, children representing a special category of patients, necessitating different investigations and treatments compared to adults. Unfortunately, the reality regarding radiotherapy specialists, particularly in the field of radiotherapy in children, reveals an absolutely dramatic situation: in Romania there are only 10 doctors specialized in radiotherapy in children (in the Oncology Institute Cluj-Napoca there is only one specialized doctor, who is approaching retirement), and this is due primarily to the lack of medical training programs in pediatric radiotherapy, and the absence of this specialty at the National Residency Exam organized by the Ministry of Health.
Actual regional din 1 noiembrie 2019 Producător: OVIDIU POP Moderator: MADALINA VLASCEANU Invitati: dr. Vlad Schitcu, coordonator proiect, Institutul Oncologic "Prof.Dr.I.Chiricuta" Cluj-Napoca prin telefon: Dr. Rodica Cosnarovici, sef sectie Oncopediatrie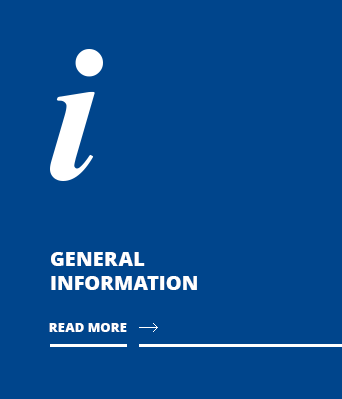 The content of this website does not necessarily represent the official position of the Norwegian Grants 2014-2021.
The responsibility for correctness and coherence of the information presented lies with the initiators.
The total budget of the project is approx. 3,698,248 euros and runs for 24 months.
For more details on the Norwegian Grants 2014-2021, visit: www.ro-sanatate.ms.ro and www.eeagrants.ro